Surgery in a specialised obesity centre
Obesity surgery requires multidisciplinary expertise both before and after prodecure.
It is generally advisable for patients to consults a specialised centre having acquired considerable experience in this field  in order to reduce the risks associated with any kind of surgery  and to ensure  regular  follow-up.
Any specialised obesity surgery centre should have at it's disposal all the skills and equipment necessary for the treatment of obese patients.
THE  PRE-OPERATIVE PHASE :
Various interviews  and examinations are carried out during this period:
State of health with regard to the obesity… (cardiac, pulmonary, sleep apnea, diabetes, cholesterol levels, vitamin deficiency, dental health…)
Feasibility of the procedure (gastroscopy)
Psychological profile
Eating habits and physical exercise
Thoughts and objectives on life style changes
…
Information on eating, side effects and post-op follow-up are also given at this stage along with information on contraception and pregnancy for those patients of child bearing age.
LA POST-OPERATIVE PHASE  :
Follow-up by the multidisciplinary team is necessary in the months and years following the procedure in order to  measure the progression of weight loss and to deal with any complications. The objectives of this follow-up are as follows :
Weight loss evaluation
Early detection of surgical or nutritional complications (vitamin deficiency…)
Modification of medical treatment according to the weight loss
Management of day to day difficulties after surgery, where needed
Detection of any psychological effects
…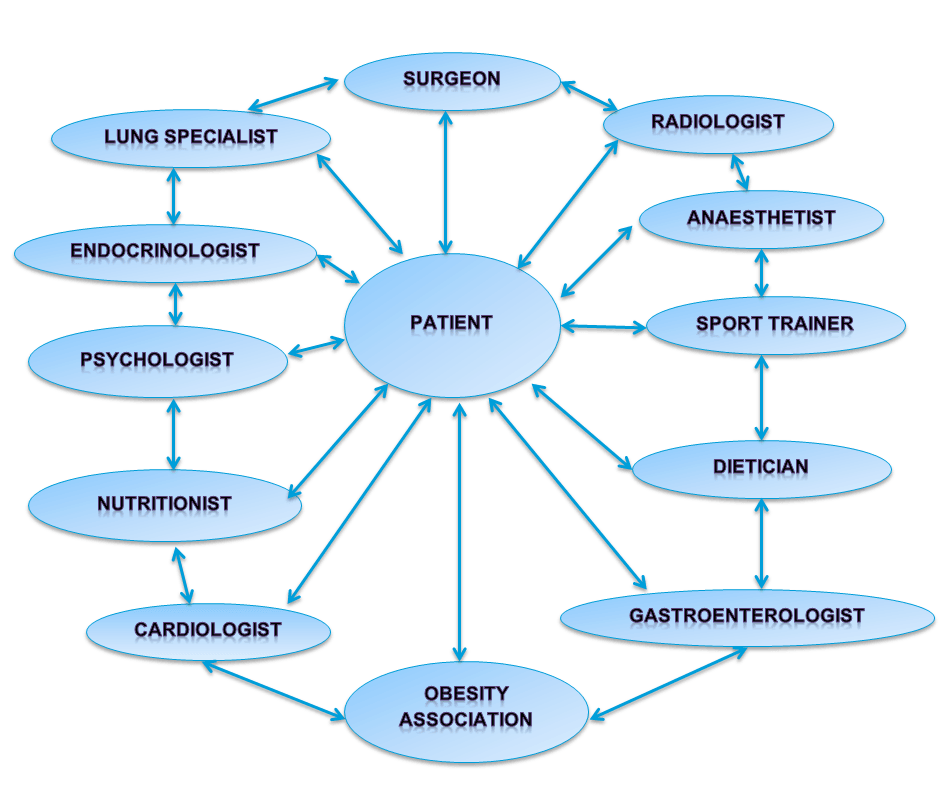 CONSULT YOUR GENERAL PRACTITIONER